mimesis.no > home
Wednesday, November 20, 2013
Published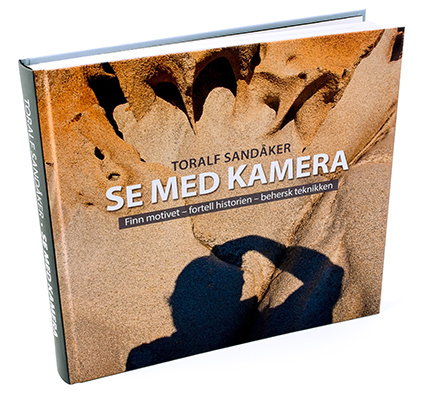 My book «Se med kamera» (Eng.: "See with the Camera") is launched and selling in the shops. The launch event was on 15 November in Oslo.
Fall 2013 marked the end of working with the book «Se med kamera», and the beginning of sales and promotion. The book is published in Norwegian by the small publishing company BOKSTAV OG BILDE. It is a coffee table book measuring 24.5cm x 22.5cm, and is targeted towards anyone who has a genuine interest in photography. There will also be a Norwegian web site for the book, www.semedkamera.no.
As a service to all our friends and partners who don't read Norwegian and therefore are unable to dive into our Norwegian web pages, we are publishing a few pages in English on our web site. These pages contain a short introducion to ourselves, the services we are offering, and further information on our work and where to contact us.
Please feel free to send us your feedback on these pages or anything you feel like sharing with us. Any contribution will be appreciated.
Kind regards
The Mimesis team